2020 Updates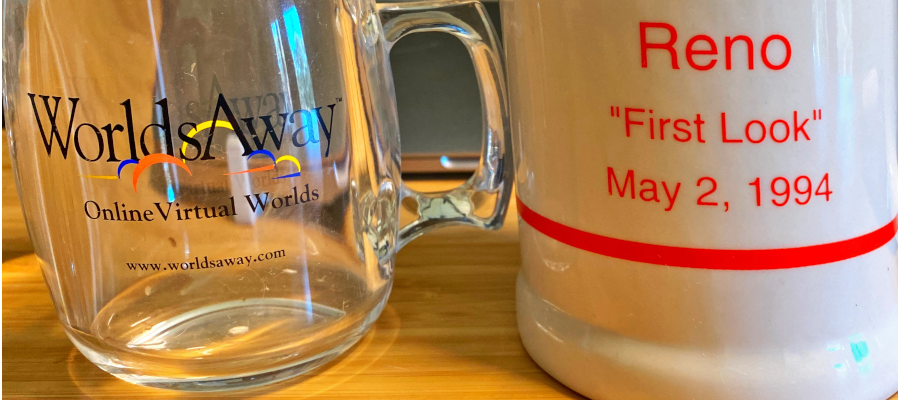 This blog post is a reposting of content from the old updates section. With the new blog format, a separate updates page was no longer needed.
12/07/2020
So much has happened this year, but I hadn't updated the site until now. I'm posting regular updates on our Discord server if you'd like to stay up to date. Here's a brief rundown of some of what's happened since February 2020.
Added a new image from one of the WA team of a promotional mug and a special mug only given to the original team.
124 new screenshots of Club Caribe from February 1994, taken from BLD Stalkers video documentary have been uploaded to the Image Archive.
We started Fleeting on Twitter!
Added scans of the Habitat II Quickstart guide and a Habitat II/Dragons Dogma CD bundle to the image archive.
Updated some maps of the Habitat II Elysium world.
I've also received an ISO rip of the CD, which has been archived and will be shared at a later date. It contains Habitat II for Windows and Mac V1.1 L11B, as well as some sort of NiftyServe software with interactive demos, the InfoWeb starter kit (used to access Habitat II via the web instead of NiftyServe) and something called the "Remote Install Service".
New Fujitsu Habitat Box/CD and Floppy Disk pictures taken from Japanese auction sites have been added to the image archives.
Added a whole bunch of Interviews.
02/27/2020
Added new screenshots of Datylus which you can find here.
Finally unveiled the Interview section! It's been a long time coming. I've been speaking to many members of the original WorldsAway development team over the years, but it's been hard to collate everything and put it all into one cohesive interview format. Plus there are many more people to track down.
I will be adding to this section slowly throughout time but to start off, my interview with Jeffery Douglas who was the Producer for WorldsAway's Dreamscape is up first.
02/12/2020
Added a lot of new screenshots from Sanrio World, Elysium, Graceville and J-Chat. Some of them come with comments from their original websites to give context to the screenshot. There's a ton of interesting information to be found and you can view that here.